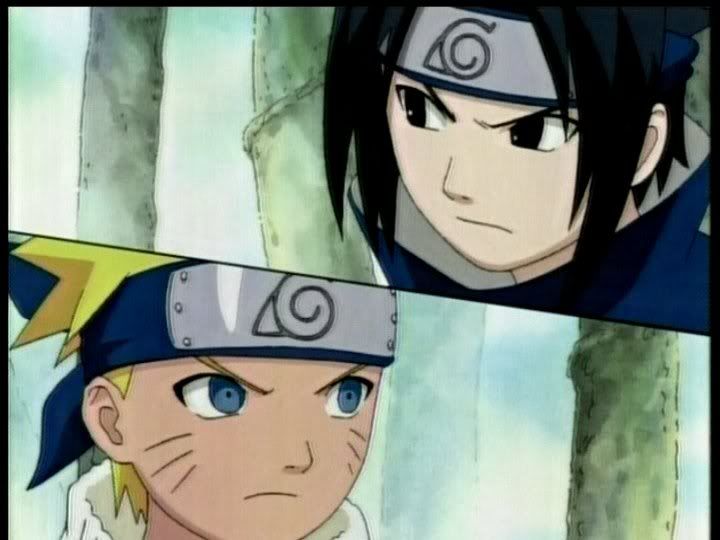 I did not start out liking
Naruto
. The anime focused on the young ninja who was whiny and annoying. Plus, his main strength is his determination and not his ninja ability and to me, this is boring. I like my heroes special, strong, moody. Which brings me to Sasuke who was just that. Meanwhile, Naruto grew stronger and Sasuke grew jealous. So Sasuke goes off to seek power and revenge. Naruto goes after Sasuke to bring him home. The bitterness between them, despite their previous camaraderie, was felt in their last meeting when they both fought to kill. Now, it seems, Naruto, is a top notch anime which has improved both in character and animation. I can not wait to see how things work out.
Which brings me to the end of the
Bleach
run on adultswim for a while. They have switch to
Death Note
, another interesting anime. But the thing that bothers me is that they stopped right as the Soul Society arc gets really good. The big hero scene (I do love my heroes) when Ichigo shows up and brings his bankai. The big scene is that much more enjoyable because he shows up dressed to kill with his big ass Zanpakuto and stops Rukia's death with the best line, "Yo!" God, how I love
Bleach
. I hope it comes back soon. Meanwhile, I will open my mind to other anime and try
Deat
h Note
.